Introduction
Ergopartner specializes in ergonomic solutions for offices and home office setups, as well as services to make a better, more ergonomic workplace. Their goal is to help companies create a healthy work environment, which results in fewer sick days caused by repetitive stress injuries and other work-related injuries. Their website focuses on selling ergonomic office furniture, which they combine with professional guidance. Their sales are primarily focused on B2B customers.
Ergopartner had an existing Magento 1 site, from where we were able to collect and analyse data with Hotjar and Google Analytics. Both showed us where we could improve the experience for the buyer, by optimizing the UX and thereby the conversion rate. You can explore their site here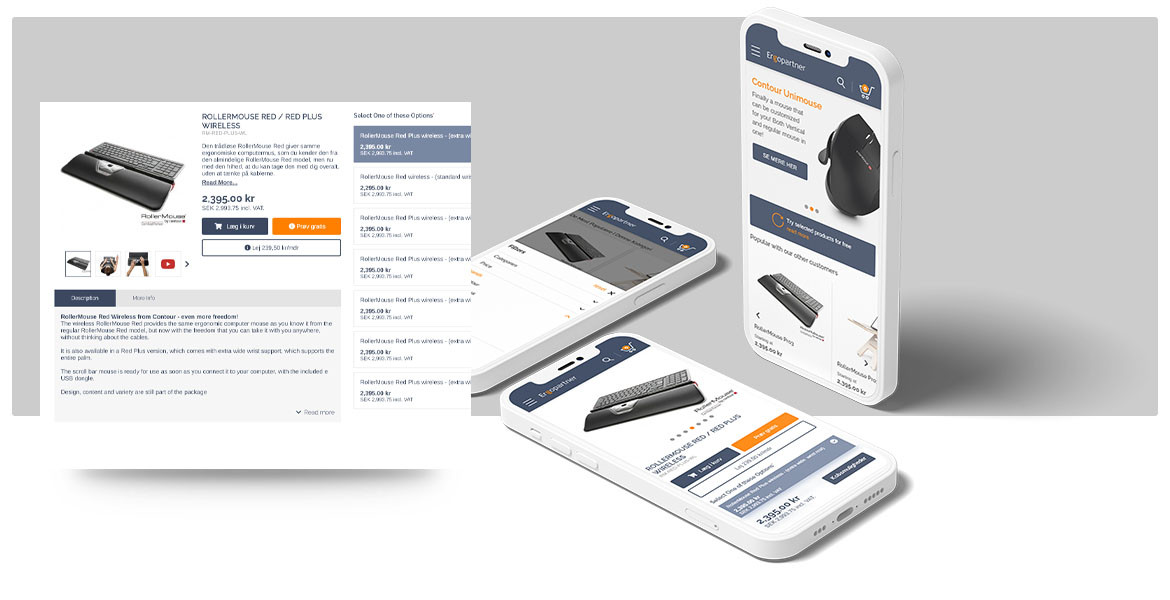 Based on our analysis we identified a few problem areas with the existing design and features. One being that the design was not very modern anymore and no longer resonated with what buyers expect from a B2B site. For example, there was no option to create a user account to improve the shopping experience.
Other than the design optimization and user experience improvements, we also needed to custom code a solution for Magento's grouped products, so that the products could be displayed how the clients wished – as different package solutions that can be bought individually And of course, we needed to migrate product data from Magento 1 to Magento 2.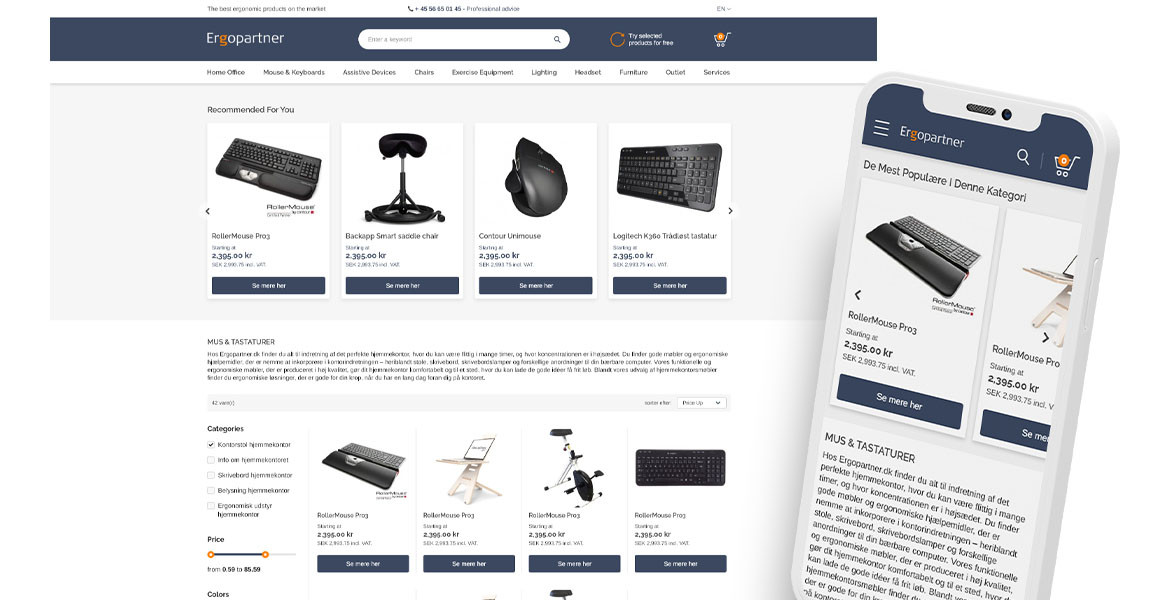 Highlights
New, modern design

---

Custom solution for grouped products

---

Implementation of technical SEO (canonical links, structured data, etc.)

---

Optimized user experience

---

Klaviyo integration to Magento 2
The result
Together with Ergopartner we kept close contact in the design development phase and the result is a beautiful, professional, optimized design. As you can see to the left, we came a long way since the design of the Magento 1 Webshop. Noteworthy elements here are the optimized header, and that on the new product page, the price is visible as soon as you open the product page, which was not the case before.
Vi arbejder løbende på optimering af siden og nye features til Ergopartners Magento 2 webshop.