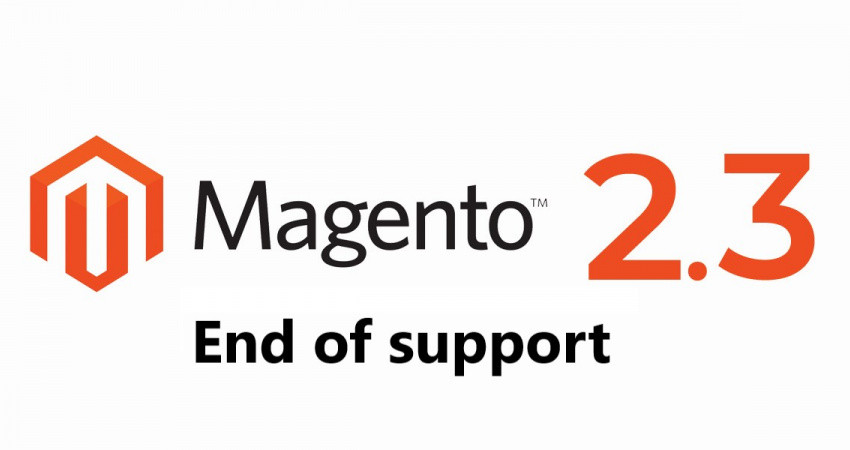 What does End of Life mean?
When a version reaches End of Life, it means it will no longer receive features updates and security patches. Platforms running on the newest versions will be better protected against security vulnerabilities, so it is always recommended to upgrade your Magento when new versions are released, but even more so when the version your shop is currently running on will no longer receive updates and support.
1. Limited Marketplace compatibility and support
Adobe released a statement that all modules that were not compatible with Magento version 2.4.4 would be removed from the marketplace after 5th of July, which means that developers will mainly be focusing on developing and maintaining modules supporting the 2.4 release line.
Furthermore, modules that only support 2.3, will become obsolete after the version is End of Life, and will be removed from the marketplace.
Usually when a release line reach end of life, module creators also stop supporting that release line, meaning the modules will be outdated and less secure and stable. You could also experience you won't be able to receive support in case you experience bugs related to the module.
2. Adobe no longer will release security patches and updates
When adobe sunsets a release line or a version, all official support and update stops. This means that your store will be even more vulnerable to security issues and become less secure. This can also mean that you will no longer be PCI compliant, as requirements change all the time.
3. DevDocs won't exist for 2.3
DevDocs is a developer guide that makes it easy for developers to search and troubleshoot issues. With Magento version 2.3 reaching EOL, the DevDocs for 2.3 will also be removed from the DevDocs platform. This means it will become more difficult to support, troubleshoot, fix issues and implement new features on 2.3.
Enhanced features
The new release line added a lot of new features as well as enhancements to existing features;
- Page Builder (previously only available on Adobe Commerce)
- Buy online, Pick-up in-store option
- Support headless commerce and PWA development
- Enhanced conformance to standard accessibility guidelines
Security improvements
- Supports ReCaptcha on coupon codes in frontend
- Enhanced validation to eliminate the upload of non-alphanumeric files
- OAuth access tokens and password reset tokens are now encrypted when stored in the database.
- Session IDs are no longer stored in the database
Performance improvements
The newest version of Magento supports new versions of various software that runs on Magento. Newer versions mean safer and faster software. Examples:
- Compatible with PHP 8.1
- jquery-ui has been upgraded to version 1.13.0.
- ElasticSearch 7.16
- Open Search 1.2 is added
The new release line can also support 10 times larger catalogues, process 5 times higher transaction volume each hour, and much more.
These are just a small fraction of all the improvements and enhancements added in the 2.4 release line.
Questions:
For how long Magento 2.3 will be supported?
The official support for this release line will end on September 8, 2022
How long will it take to upgrade my Magento Webshop?
This depends on many factors, which version are you currently on, how many sites you have, how many modules you have installed, how much custom functionality is implemented, and how many 3rd party dependencies you have. It could be anywhere between 50-500 hours. If you want a free estimate on how long it would take to upgrade your Magento shop, please don't hesitate to contact us. Some of the happy partners that did upgrades with us: www.kaffekapslen.dk, www.ergopartner.dk and www.aarhusseashop.dk
How often does Adobe release new Magento versions?
Adobe releases new versions 3 times a year. Not all of them are full version upgrades, as
there are different release types.
Patch releases – include security, compliance, performance, and high-priority quality fixes.
Security patch releases—security-only updates to keep merchants secure and compliant.
Feature releases – updates to features or adding new features, independently from the
patch release. This includes for example Page Builder and inventory management (MSI)
Summary
To stay secure and compliant, and at the same time enjoy bug fixes, new features, and enhancements it is highly recommended to get upgraded to the newest Magento version. It can take many hours to perform a successful upgrade, but it can be even more costly for youas a merchant not to do so. Technology is improving and evolving every day, and to stay competitive you need to use the newest technology so that you can offer your customers the best, fastest and safest experience. The newest version of Magento, Magento version 2.4.5, will be released on the 09th of August this year, we wrote down the highlights for you here.